Design Services and Technical Project Support
We help our customers to transform an idea into a possible project. A single-line diagram can help to get a good understanding of your project scope. It can also help to identify new product designs needed for your systems.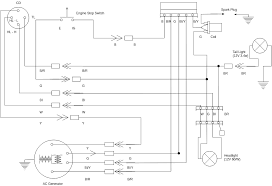 Product & System design
In case new product designs are needed we can help you e.g. with electrical diagrams of cabinets or total systems architectures. We work conform the applicable Standards & Norms for product and systems designs.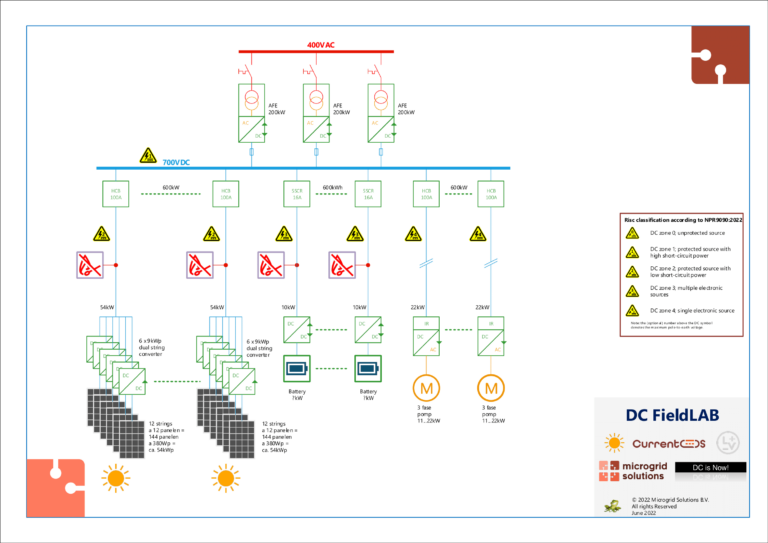 We are able to set up low voltage demo's to test your components on DC. Different functionalities can be tested. We can also tests on voltages levels up to 700 volt and how components react to droop curves or when shorting the DC bus. This will help allocate any occurring malfunction or dysfunction which in the end will save you time and money.
We enable organisations to realise its ambition by proper support in project stages from design to implementation. We care about data management as a basis for effective decision making processes. We can help you to execute your Mircogrid projects!
You have installation responsibility as the owner of an electrical installation. You as a company are responsible for a safe electrical infrastructure according to regulations.
We as Specialists for DC Microgrids offer you company advice on safety of your installation.
For FAT inspections e.g. we look at the following aspects:
Has the electrical equipment been installed in accordance with the applicable installation and product standards?
-Is earthing done correctly?
-Is the installation suitable for the end user?
-Does the electrical installation fit with the environmental conditions?
-Is the electrical equipment safe to use?
Microgrid Solutions offers standardization support and is active participating in several AC and DC related NEC (The Netherlands), Cenelec (European) and IEC (Worldwide) committees. We have a long experience in the standardization processes and the creation and commenting on standardization documents.
Microgrid Solutions offers technical and organizational support for the board of the Current OS foundation, and for the technical, marketing, standardization and adopters committees. We have experience working for the Current OS Foundation and are involved from the start of the development of its main functions (please click button underneath for more information). Including several Subcommittees and Working groups, in IEC TC64/JWG44 (please click button underneath for more information) and it's Taskforce DC (Prosumer Electrical Installations) and NEC LVDC (responsible for the Dutch NPR9090; DC installations).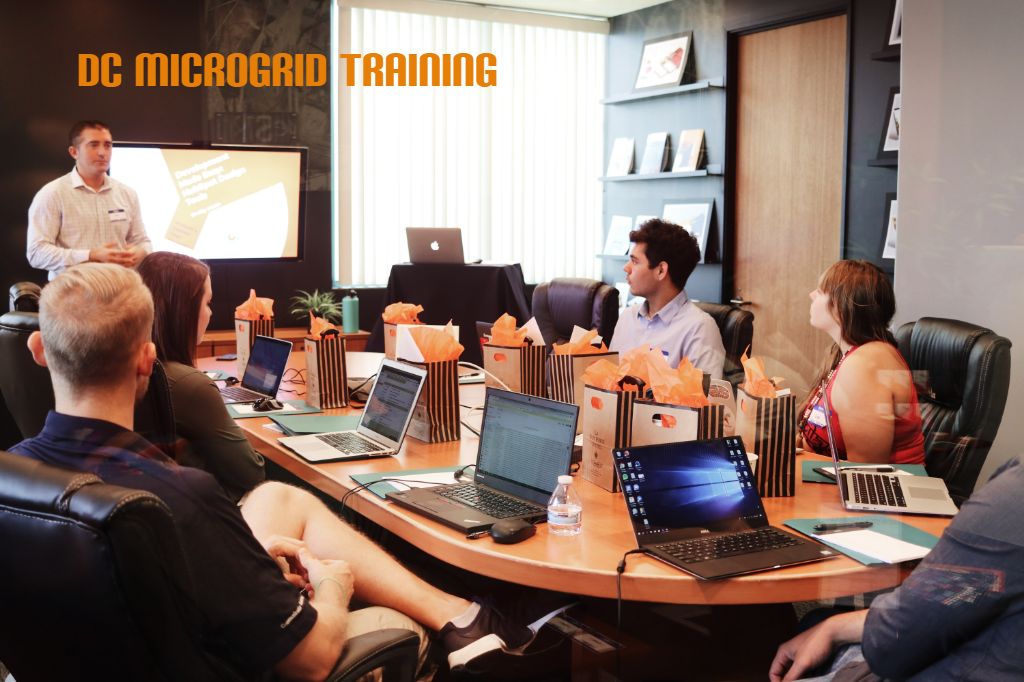 We will provide (training material is currently under construction) two standard training programs to learn and understand the DC infrastructure. We offer a 1 day general course and an in-depth 2 day course. During both courses you will learn more about the boundaries and the key elements for implementing a DC Microgrid.
The titles of the 2 training programs are:


DC Microgrid general

DC Mircogrid application design
We aim to have a positive impact achieving objectives for Energy Transition programs in the next years. Thanks to our experiences we have a broad range of knowledge in different kind of technologies that really well support energy efficient systems.  

We're here to help!
We as a team provide ideas, innovative product & systems designs, project execution and reporting support to profit and non profit organization's. We outline how you can make the best use of DC technology for Energy Transition goals. In this way together we build a more sustainable future.